Need some advice on a wetroom repair. Tiler installed the tile trim too close to all the edges of the door frame, only discovered this when i went to rehang the door, the hinges cant go flush to the frame and couldnt even put the strike plate back on theres no room at all.
Ive removed the trim and tiles surrounding the door frame, the wall was tanked before they went up, removing the tiles has taken that off and some chunks of plasterboard.
Plan was to remove last of the adhesive, patch holes, paint on tanking primer, then tanking membrane, add new trim, tile.
just checking if im missing anything, i know the tanking wont be the same again, all i can do is paint on a new membrane to the exposed parts.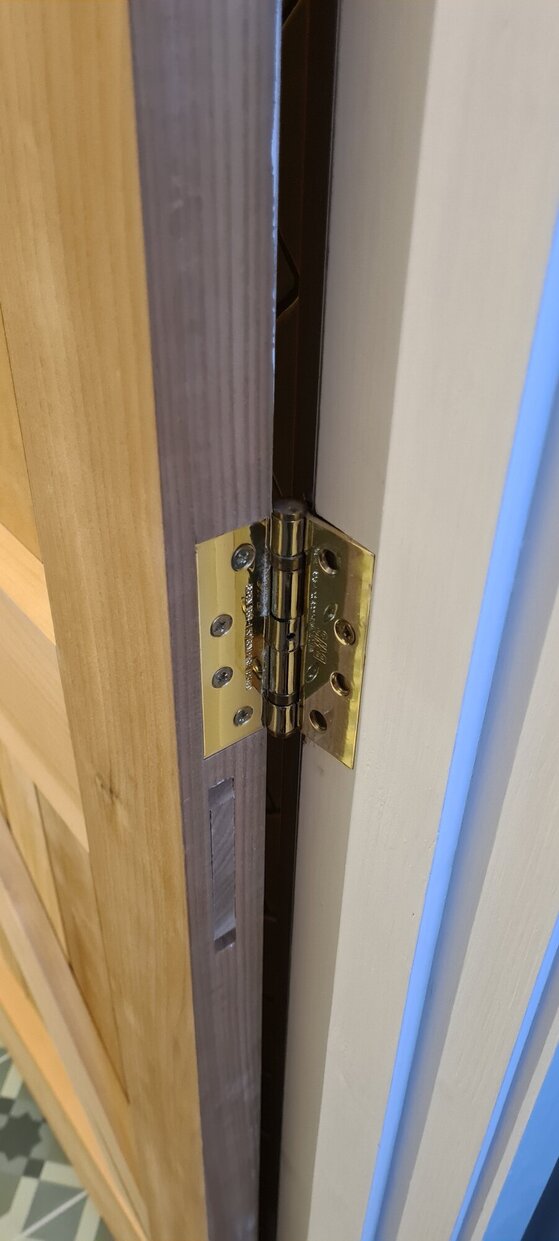 Last edited: