Davethefish
-
I've started tiling my bathroom, floorboards are all screwed down and tight, and i have 6mm hardiebacker to lay first.
but there is a dip from the centreline of the room towards one corner of up to 10mm but mostly 4-6mm. on one side.
do i hardiebacker then level up? or level the floor first then hardiebacker?
and will bal rapid flex one be ok to use to level it up? ( i have spare) or do i need SLC?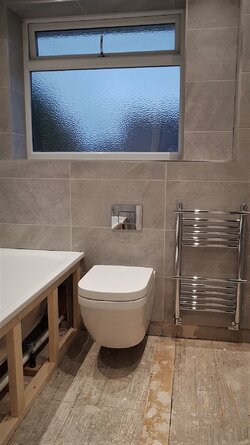 Last edited: