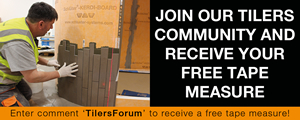 I have recently taken part in the Substrate Preparation and Schlüter®-WETROOMS course.
Preparation is key to a perfect installation, during the morning workshop we will discuss, demonstrate and you'll get hands-on with our range of complete solutions for substrates, waterproofing, uncoupling, underfloor heating and drainage systems. During the wetroom portion of the day, we will focus on ensuring that our CE marked waterproofing and drainage system solution is understood, making the installers job simple and secure with peace of mind.
Our workshops take in to account British Standards and best practice and have been specifically designed with you in mind and feature classroom, demonstration and practical hands-on guidance in a relaxed open forum environment.
Includes
• 1 day course with an overnight stay the night before and all meals provided.
I opted out of the hotel room as i live close so rather than starting at checking in at the hotel i will dive into the evening meal.
I arrived at 7:30 pm Zamani's restaurant in ashby-de-la-zouch to a warm welcoming from Andrew Curry the Training manager
@Schlüter-Systems Ltd
and the rest of the guys taking part.
The meal consisted of 3 amazing courses and the drinks flowed, we sat and chatted everything tiling for hours it was a great get together for tilers it got to about 10:30 pm and the taxi arrived to take us back to the hotel (I here the guys found a bar there too).
8 am I arrive at Schlüter-Systems Education Centre.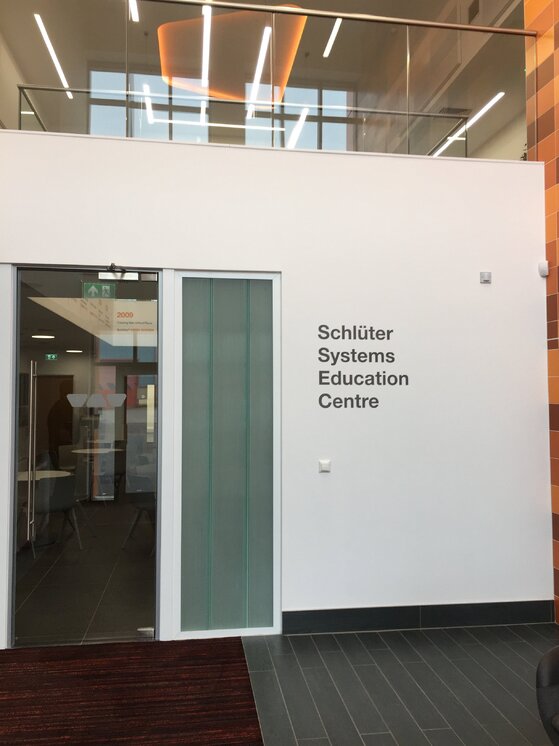 I was once again greeted by Andrew Curry, issued a visitors badge and taken through into the social room with a lot of mini displays of there products, dining tables hot and cold refreshments at which point i was greeted by Sarah Meller (Technical and training coordinator) and offered a drink of my choosing.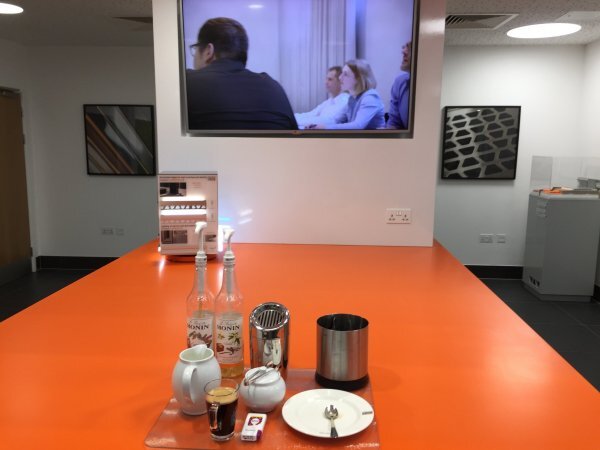 The day was very educational we learnt a lot about most of schluter's great history and vast array of products on offer, as well as getting hands on and learning to fit a fair few aswell.
there is a large room that shows all the products in action with a lot of stuff being cross sectioned with clever use of clear plastic tiles that makes it very simple to work out the products use and correct fitting. (we were allowed to take photos for educational purpose but were asked politely to keep them out of the public domain for the time being as they are still a working progress)
all in all an excellent day and i would recommend anyone to try and get a booking on this course.
A collection of things that i was given throughout the course of the day.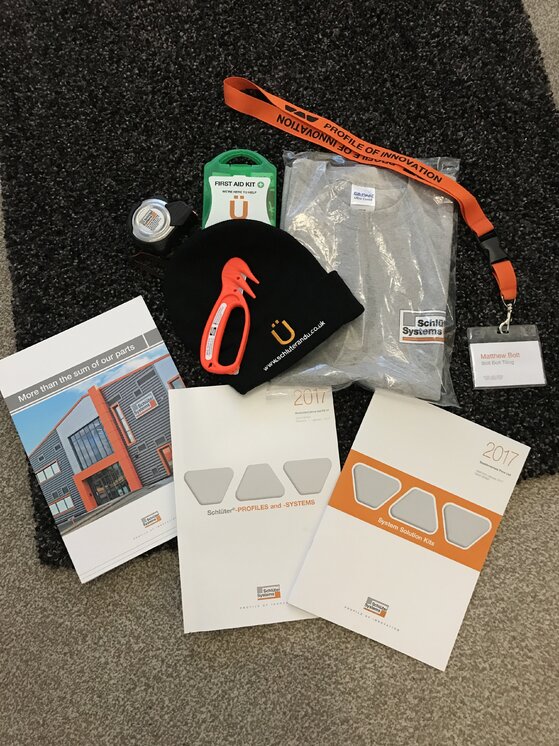 Thanks to all the
@Schlüter-Systems Ltd
staff i met that day along with rest of the guys there.
Matt