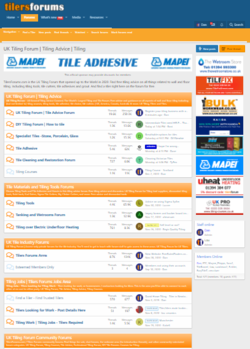 Welcome to the new style TilersForums.com. Newish anyway. I've spent a while upgrading
ElectriciansForums.net
, then
PlumbersForums.net
, then to come over to TilersForums.com and do the same thing here.
We're rocking the same awesome forum software but it comes with lots of minor changes. You'll see as you browse around there might be different text-input styles, more features in those styles etc.
We've got Giphy support, which might prove a pain in the arse but it might be alright. Time will tell.
TilersForums.com Update​
I'll keep you posted with any further changes and customisations. Give us a shout in reply to this if you find any bugs or notice anything missing.