Hi All, It's my first post here.
I'm currently working on a wetroom in my flat and would love to hear your advice.
2 sides of the wetroom are pretty straight forward and are going to be tiled onto thermal cement boards fixed to timber pre-wall.
Other wall is was old
plaster
stripped to brick. I left some of the old plaster (roughly 20mm thick) in the rest of the bathroom and hoping to get flush finish between plaster and new tiles. To achieve that at first I considered rendering brick with sand and cement (prime with SBR) and apply tiles (big format 40x80) straight onto it.
If I was to go for this solution, is very thin render coat acceptable? I was thinking 6-8mm.
How long will I have to wait for sand and cement to dry before I can tile? 2 weeks?
Second method would be to mechanically fix thermal cement boards onto brick wall too. That would save me waiting for render to cure. The wall is very uneven though, so I guess boards would have to be fixed with adhesive first, and then screwed afterwards.
The question is whether 6mm boards will be thick enough to support 40x80 tiles?
Here's the boards I'm using.
Tile Backerboard - The Wetroom Store - https://www.thewetroomstore.co.uk/tile-backerboard/
If 6mm is to thin for this type of cement board, is there anything else on the market I could use in order to achieve minimum thickness?
Any advice or other tips much appreciated.
Thanks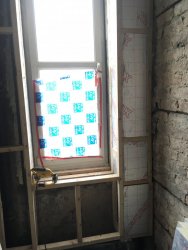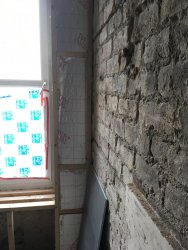 Last edited: