Joined

Aug 12, 2019
Messages

5
Reactions
Location
What member type are you?

DIY Wall and Floor Tiler
Hi everyone,
I had my floor ripped up after a leak two years ago and wanted to get UFH heating system in my kitchen. The kitchen units were not removed but the floor around was back to original concrete base (house circa 1880). see pictures
I wanted to maintain the original height of the floor so was advised to have a DPM then 60mm construction board bonded to the floor. electric UFH heating was then placed on the board and a latex levelling compound over the top.
Tiles were laid about three days later and the UFH heating commissioned at least six weeks later but not used consistently until the autumn.
in the spring of the following year I noticed some tiles sounded hollow and had some of them refitted but i noticed almost immediately other tiles were working loose.
After many calls to the tiler which remained unanswered i ripped up the tiles and noticed many cracks in the levelling compound and the floor see attached pictures.
There looks to be too little expansion gap between leveller and wall? and the cracks (the big ones) seem to have started in the middle of the room (possibly weakest point) could this be the problem there is no expansion gap between the insulating construction boards and the walls either
I have resigned myself that it is all coming up and want your advice on how to go about redoing it so it will not fail!
any help much appreciated!
thanks in advance
Rick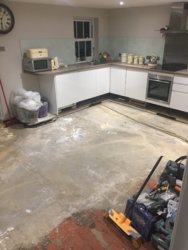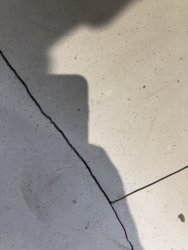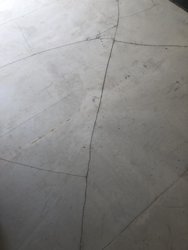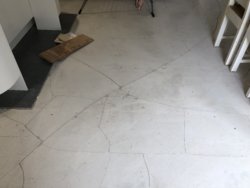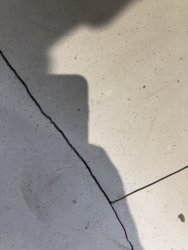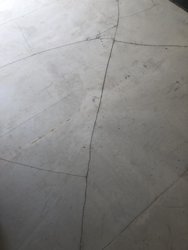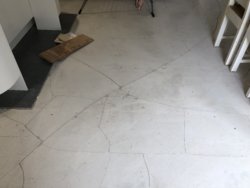 Last edited: