Currently removed the wall and floor tiles and shower tray from the shower room im renovating.
The floor boards look okay but have quite a few holes...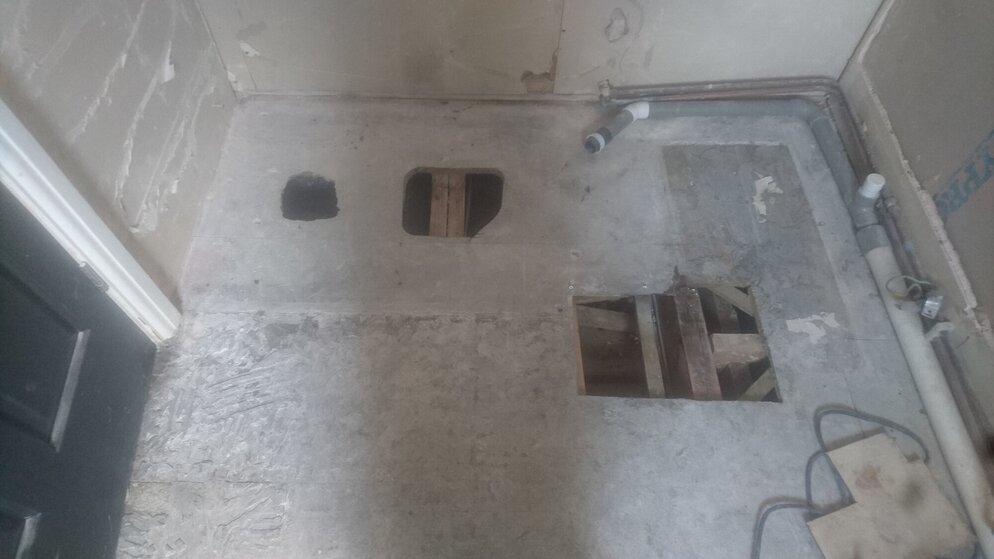 Plus one more out of view.
Someone on another thread mentioned overboarding with a tile backer but im wondering if I should replace the lot.
If so what's the best practice and thicknesses to use?
Ply, prime then tile straight on top
Or ply followed by backer board then tile?