Hi All,
Im currently in the process of having my bathroom redone, new tiles, new suite, pretty much new everything.
Now the builder / installer is currently in the process of fitting the tiles - they arent grouted yet.
They are the large porcelain tiles - he supplied these tiles i will add.
on a number of the tiles there appears to be very large lapping ranging from 3mm-5mm - surley this isnt correct?
I have only paid 25% of the total cost of the works.
I decided upon this installer, as he seemed very proffesional from his website, to his qoute and the 3d designs he sent over, his previous work displayed on his website looked really good and he has 5 star reviews on mybuilder.co.uk
I have advised him i am not happy with this, am i in the right from your opions?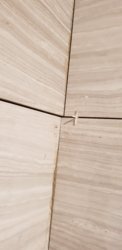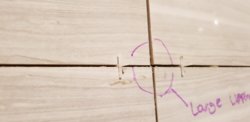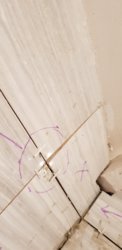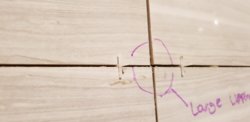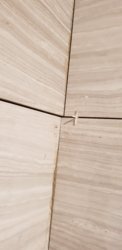 Last edited by a moderator: