Hi All,
I'm on with tiling all my downstairs rooms with 60cm x 60cm High Gloss 9mm tiles. All was going when until recently I noticed a few tiles have cracked? They had been down a week or so without issue, no sign of cracking when I grouted them?. I spent a lot of time preparing the sub floor. (Block and beam construction) Took all my floor up and replaced the cheap insulation for kingspan, new 18mm chipboard covered with 9mm cement board which was bonded with tile adhesive and screwed every 200mm.
Used slow set tile adhesive with 10mm notched trowel. All my full tiles are fine, no issue but the a few of the L shaped tiles which I cut have cracked. I removed a couple and seem to have a good bed underneath although the adhesive doesn't seem to have stuck very well to the tile itself. I did follow youtube advice and applied thin scratch coat of adhesive to each tile before laying.
See pics attached, I'm thinking the sharp 90 deg corner is a weak point and thinking if i drill say a 20mm hole to create a radius instead??
Any of you Professional's got any suggesting, Thanks in advance.
Regards
hunslp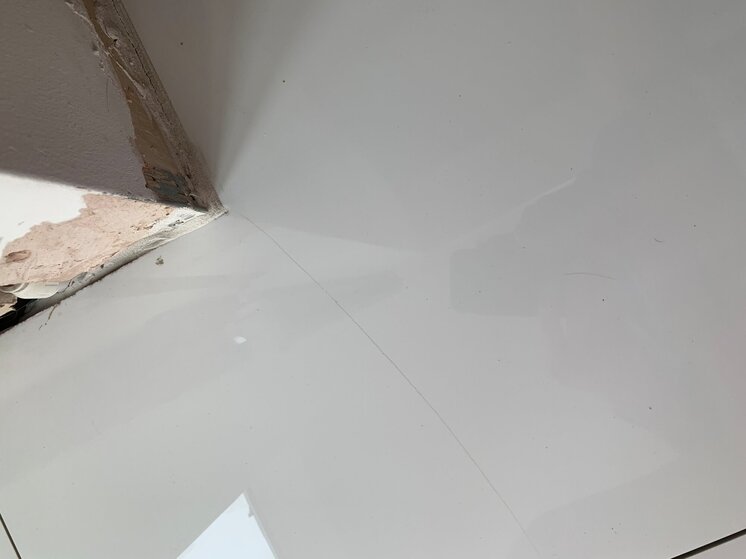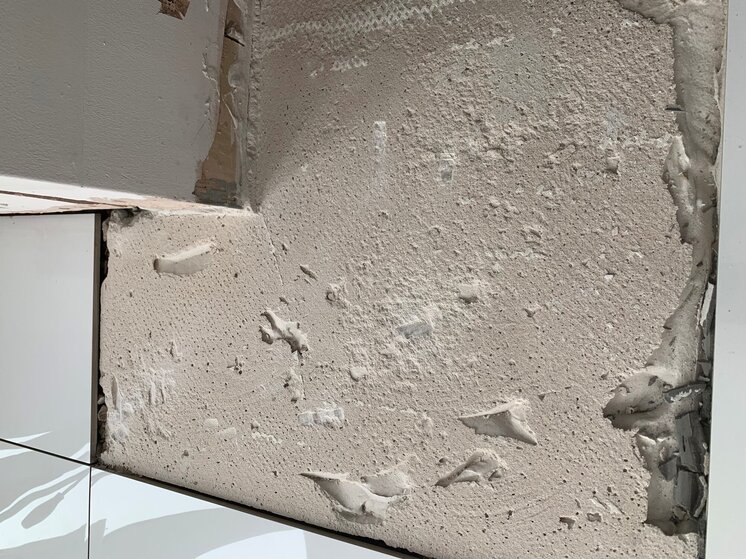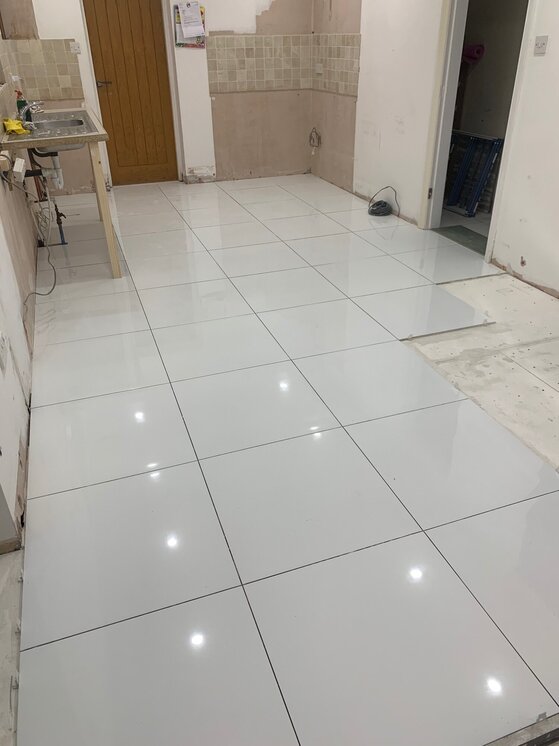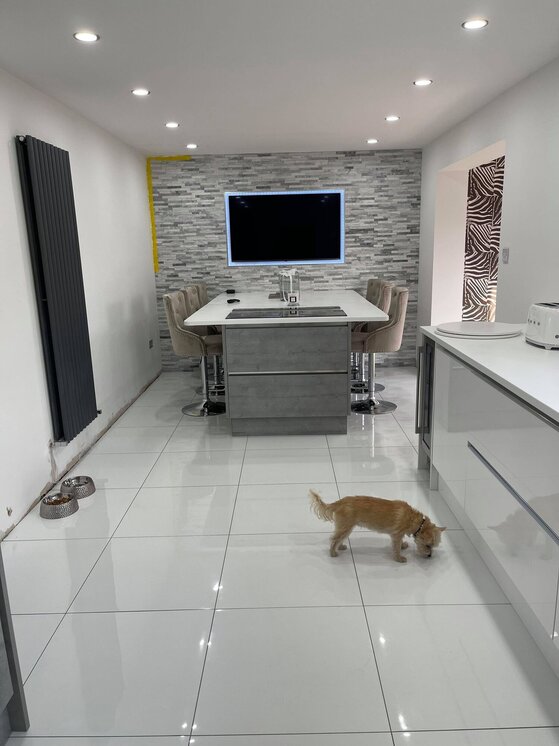 Last edited: