Ok, so in
this thread
a concern was raised that the
@Impey Showers
tanking membrane was affected by silicone so I decided to do a little test.
An offcut of Impey Waterguard was used and laid on the bed of my Dewalt tile saw. Areas were marked out on the membrane where the following were applied-
-Dow Corning 785 acetoxy silicone
-Dow Corning 785 neutral cure silicone
-Everbuild Butyl Sealant (supplied by Impey in thier tanking kit)
-LTP crackle glaze petroleum based sealer (ran out of mattstone or Lithofin stainstop!)
-Spray on tile & grout sealer (identical to the LTP spray sealer)
-Lithofin cement residue remover
-Lithofin intensive cleaner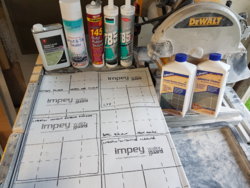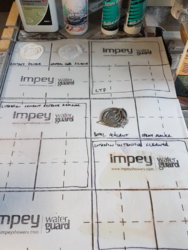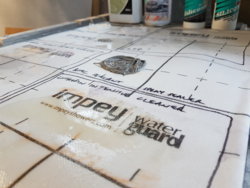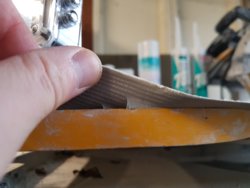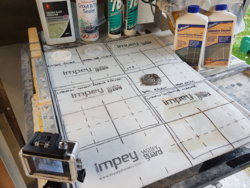 I did video the whole test and yet to upload to YouTube but in the meantime if you have nothing better to do with 6 minutes of your life then here is the link.....
.......
Dropbox - SUNP0001.AVI - https://www.dropbox.com/s/oob092dzd4cy4h8/SUNP0001.AVI?dl=0
Apologies for the picture & audio quality, I forgot to remove the waterproof cover on my Lidl GoPro
I will check on the membrane tomorrow and then again every 24 hrs and report back with the results.