Hello everybody,
My name is Jens and I am from Germany. Last year I bought a house built in 1972 and now I am trying to make this bugger look nice. Almost all of the rooms are cheap vinyl flooring which I will tear out eventually and replace it with nice and shiny tiles.
The bathrooms I will have done by professionals but everything else I will try to get done by myself.
My ultimate goal is to have a sweet man cave with polished diagonal checkerboard pattern large format tiles. But until then I will first practice my tiling in the basement.
This was the first room and first tiling I have ever done in my life: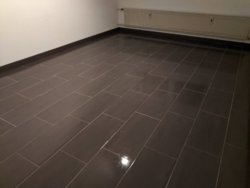 60 x 30 cm cheap tiles that were curved like bananas which resulted in extreme lipping due to the brick pattern. Also the base tiles I cut way too tall.
Here's my hand after applying grout by working it into the joints with my bare fingers. Pain is a good way to learn.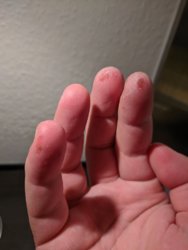 On to the next cellar room: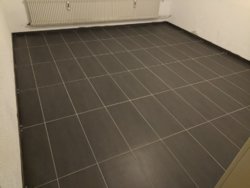 Same cheap material but better pattern I believe. Also shorter base tiles.
Right now I'm doing the cellar hallway with again very cheap 30 cm x 30 cm. Very uneven slab which I couldn't be bothered to level. I have to pry up and adjust almost every tile because of this.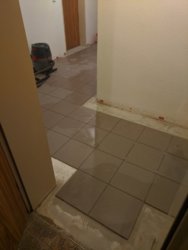 I hope to get better at this stuff and will keep you posted on my progress. Who knows, maybe this will at least be some sort of entertainment for everybody