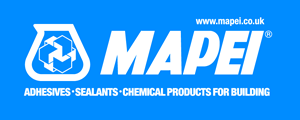 Hi Guys, first of all thanks for the wealth of info on here.

I have tried searching to find answers of which I found some but not conclusive

As the Tile suggests , just in final stages of completing my self build forever home and have a few questions on the tiling of the downstairs

Currently have 150m2 of underfloor heated cement based screed throughout the ground floor

As I sprayed the walls and ceiling and other dust etc going to clean screed as best can and prime the floor with an acrylic primer.

Tiles chosen are Porcelain wood effect planks 150mm x 600 x 10mm

So questions if you would be so kind .....

Pretty set on using a Anti crack / Decoupling membrane which most likley to be Durabase but have had the much more cost effective Idrobuild thrown in the mix but can not seem to find much information or comparisons on them. Any preference here?


Secondly the minefield of adhesives ...
I am looking at Mapei Keraquick with the Latex Plus. This is the recommended adhesive by the UFH manufacturer but thats as far as it goes... Is there anything that would be recommended / suggest other than this ?


Thirdly... Adhesive thicknesses between layers
Using a durabase it is recommended using a 4x4 notched so assuming this will give roughly a 2mm layer of adhesive
Thickness of layer for tile above Durabase? I was planning on using a 12mm notched and skimming the back of tile but is this correct with this format of tile and ontop the Durabase?

I need to check my calculations as I have it using much more adhesive than one supplier is quoting ... so would really appreciate any advise on the above so can check.

Also sorry .. would you recommend a 3mm grout gap for the above ?


Many thanks, realise thats alot there but once sat down and got carried away ...