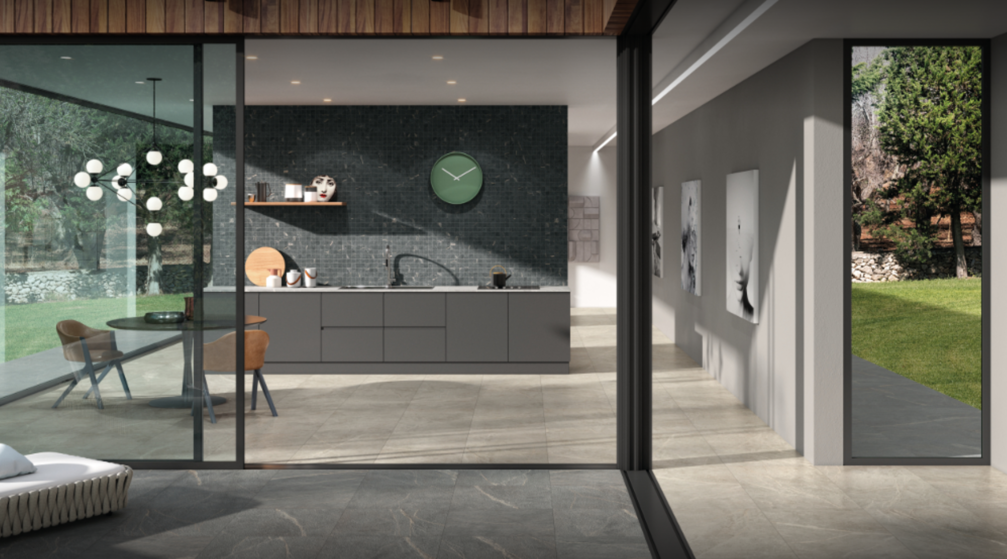 Bedrock Tiles are proud to announce some seriously climate, complimenting news that we have achieved a status of becoming the first company in the UK tiling industry to be certified as Carbon Neutral. During the week of COP26 in Glasgow, this couldn't have been completed at a better time than now, especially whilst we have everyone's attention focused on sustainability.
The process for becoming certified is quite intense, thorough and not for the weak hearted! It took us three months to collate and present all the data to the auditing company for scopes 1, 2 and 3. It then took a further 3 weeks for that data to be analysed and reported back to us.
It has been calculated that
Bedrock Tiles omit 52 tonnes of Carbon
whilst conducting our operational tile supplying activities over the course of, a year. There are a few methods to opt into in respect to making the offsetting choices, offsetting choices could be to request your contribution payment is invested in large scale hydro, turbine, forestation or solar projects. Bedrock chose to send their contribution to hydro and forestation projects.
The certification is an annual requirement and Bedrock have now incorporated it into the operational procedures along with factoring the costs into our budgets. We cannot wait to continue the good work that we've started next year and into the future.
Bedrock can always help you find perfect sustainable tiles, at our award-winning showroom in Northampton or simply offer you some sound advice on tiles for your projects if you need it, please feel free to get in touch with the knowledge that all deliveries made by Bedrock are now carbon neutral.
Service options: In-store shopping · Curbside pickup · Delivery
Address
: Unit B, 4 Pond Wood Cl, Moulton Park Industrial Estate, Northampton NN3 6RT
Phone:
01604 330003
Last edited by a moderator: