rplummer
-
Hi
I'm trying to get hold of some (at least one) of this white tile. It seems to have just been discontinued, but there doesn't seem to be any stock in the stores. The guy fitting our bathroom didn't return after lockdown and didn't leave enough of the tiles to finish the job.
They are plain white satin, 500mm x 250mm.
They seem to be available in France
Carrelage mur blanc 25 x 50 cm Brindisie | Castorama - https://www.castorama.fr/carrelage-mur-blanc-25-x-50-cm-brindisie/3663602848424_CAFR.prd
, but I can't get the website to accept my UK address.
I'm in the South East, north of London. I'm happy to drive to pick up, or pay postage.
Many thanks, and hope everyone has a Merry Christmas!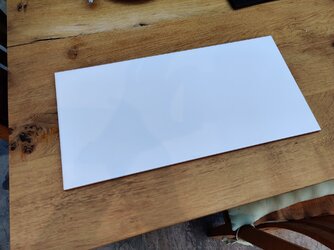 Last edited: