Tilers Van Insurance
TilersForums.com has teamed up with a third party to help find you good quality Tilers Van Insurance at a fair price.
Van Insurance for Wall and Floor Tilers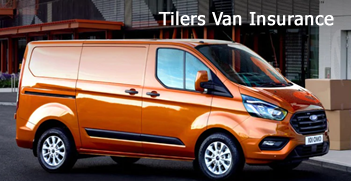 We all know the risks of not having good van insurance. Just third part fire and theft doesn't always cut the mustard. You need to make sure the one thing you rely on every morning (your van) will A) start up and get you to your tiling job, and B) actually be there as you left it the night before. It's a very small chance the whole thing will get stolen, but vans will get broken into overnight, and if you leave tools in there, then you need quality insurance that's going to get you a cover van if needed, and tool insurance that pays out quickly, to get you back on the road as you expected that morning.
Insurance for Vans - whether with tools left in overnight, or not
It isn't always price-based. You know that yourself as a tiler. It's about what the quality of the serice is. And that's what we've been looking for, for you. Click here to find out if we can beat your existing van insurance quote.